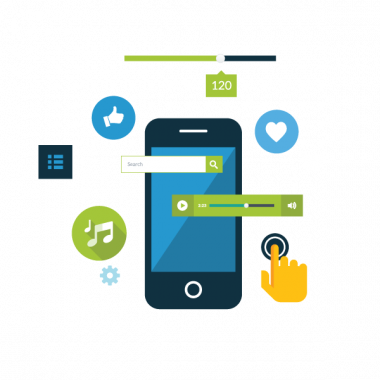 Mobile Marketing
New channels and platforms emerge daily, and mobile is taking a strong lead.
The number of smartphone users is continuously growing and it far outnumbers PC users, which is why the possibility of reaching the audience of this channel should not be ignored. Mobile marketing creates stronger user experiences that extend beyond the standard banner ad, which can be easily overlooked on a mobile screen, which gives greater possibility to reach the targeted audience anytime, anywhere.
Mobile marketing offers a wide range of opportunities for interacting with users on a more personal level. Today, we can address a much more specific audience according not just to age, gender and location, but also to interests and mobile browsing data, as well as other factors that give the possibility to reach a specific target segment, within a specific audience profile.
Experts in developing websites, our implementation services are tailored to meet your individual needs. As a leading mobile marketing professional team, we can manage your entire mobile campaign from strategy outline, audience profiling, campaign design and development, right through to delivery and reporting.
41%
Post Engagement Rate Increase
21%
Page Engagement Rate Increase
We provide a bespoke analysis of your mobile marketing strategy tailored to meet business needs. Don't miss out on a huge business opportunity – go mobile!
Mobile First Design
We ensure a great browsing experience for all users with focused efforts on mobile and desktop.
Accurate Targeting
We know the potential for mobile marketing for business success that's why our mobile campaigns are based on accurate targeting.
SMS Campaings
We use a cross-channel approach that integrates various mobile channels including SMS mobile marketing campaigns.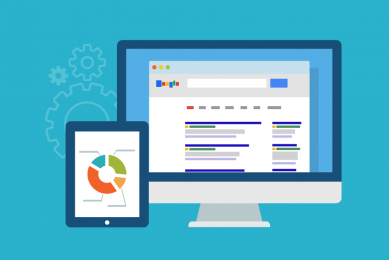 This website achieved Google ranking in four months: Ranks #1-#3 for keyword "Opertray"
Tell us about your project
Let us help you get your business online and grow it with passion
Contact us and we will provide a Mobile Marketing strategy that will bring significant returns on investment.
These guys have been impressive, have a good team, are very prompt in responding to queries, and respect time. They provide good ideas and they are very practical. They provide you with insights and suggestions, that you otherwise don't think of. My experience has been amazing !! Lisa Scott, Flight Ticket Hub
Quality Realty Service
"We were truly impressed! Their social media marketing work was excellent too. All the deliverables reached us on time. The marketing produced definitive and solid results. Everything was organized to perfection and delivered very systematically. The team was always on hand to support us in case of emergencies and Navdeep personally saw the project through. His leadership really keeps the team on track and inspires them to give their best. I cannot wait to work with Navdeep on the next expo and of course, on other projects!" Romit, Inaara Designs
Admissions director
Smartadmedia has done the SEO work for our website https://www.beachesrecovery.com/ and they are also running our Facebook campaign. Neeraj takes care of the Digital Marketing of our Rehab campaign. We are very happy with his work and dedication. I would highly recommend his services to anyone in need of Digital Marketing. Dustin, The Beaches Treatment
Airframe mechanic
Navdeep has been managing our Google Ads account for about six months now. He manages ad spend between $25,000 and $40,000 per month. The difference between his results and the results delivered by the agency before him are like night and day. He has volunteered to help at no charge with several other projects including managing some website improvements and reviewing strategy on our video ads. I highly recommend Navdeep. Megan Allen, D2 Interactive
Phlebotomist
I have known Navdeep for a little over two years. In my overall experience with Online marketing have not come across anyone who is as updated about the PPC business. He is one who would dare to do things differently. I have done a small project with him, keen to work with him again. Alec Stearn, Aragon Advertising
Executive Director