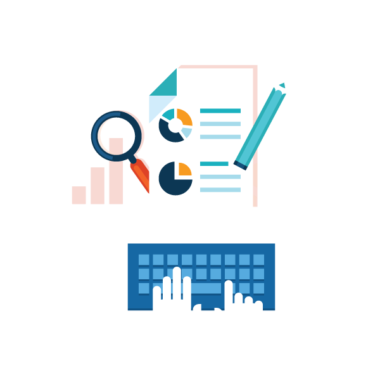 Search Engine Optimization & Marketing
SEO offers a visible and effective search presence leading to a considerable increase of sales, profitability, and cost efficiency for our clients.
Our search engine optimization core services include: Organic Search, On-Page SEO, Link Building, Keyword Research / Strategy and Activity Report.
Organic Search
Development and targeted promotion of remarkable content that fulfills your needs by achieving, improving and maintaining the visibility of your web presence.
On-Page SEO
Make your content easily accessible to search engines. Our team is ready to implement solutions to boost your rankings and improve your performance.
Link Building
An essential part of any successful SEO strategy, let's build your internal link profile to add significance to your page keywords listed within search engines.
Search Engine Optimization is fundamental to success. Our SEO strategies will earn your site a higher ranking in search results. We'll provide a full SEO keyword rankings report, a link building profile report and indexed page information. Our customer focused team will improve your traffic flow and increase sales for your web-based operations.
SEO is the lifeline of online marketing. We offer our valued clients a high quality and affordable package. Leave the rest up to us as our experts are trained on the latest guidelines from all major search engines such as Google, Bing, Yandex and Yahoo.
83%
Organic Traffic - Increase
38%
Average Visit Duration - Increase
21%
Pages Per Session - Increase
Keyword Research / Strategy
One of the most Important SEO elements is the target keywords. Let our team determine the best strategy for all your link building activities to increase your search engine ranking and organic traffic.
Activity Reports
We provide a detailed report of your website SEO performance evaluation, as well as data about your traffic, top referring keywords and a full explanation of your search engine activity.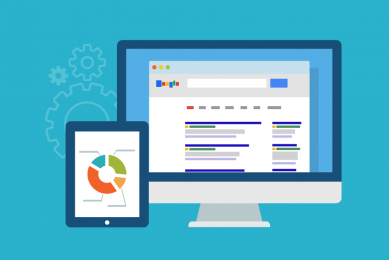 This website achieved Google ranking in four months: Ranks #1-#3 for keyword "Opertray"
Tell us about your project
Let us help you get your business online and grow it with passion
Our team of professional SEO experts is the perfect partner for a successful business partnership.
These guys have been impressive, have a good team, are very prompt in responding to queries, and respect time. They provide good ideas and they are very practical. They provide you with insights and suggestions, that you otherwise don't think of. My experience has been amazing !! Lisa Scott, Flight Ticket Hub
Quality Realty Service
"We were truly impressed! Their social media marketing work was excellent too. All the deliverables reached us on time. The marketing produced definitive and solid results. Everything was organized to perfection and delivered very systematically. The team was always on hand to support us in case of emergencies and Navdeep personally saw the project through. His leadership really keeps the team on track and inspires them to give their best. I cannot wait to work with Navdeep on the next expo and of course, on other projects!" Romit, Inaara Designs
Admissions director
Smartadmedia has done the SEO work for our website https://www.beachesrecovery.com/ and they are also running our Facebook campaign. Neeraj takes care of the Digital Marketing of our Rehab campaign. We are very happy with his work and dedication. I would highly recommend his services to anyone in need of Digital Marketing. Dustin, The Beaches Treatment
Airframe mechanic
Navdeep has been managing our Google Ads account for about six months now. He manages ad spend between $25,000 and $40,000 per month. The difference between his results and the results delivered by the agency before him are like night and day. He has volunteered to help at no charge with several other projects including managing some website improvements and reviewing strategy on our video ads. I highly recommend Navdeep. Megan Allen, D2 Interactive
Phlebotomist
I have known Navdeep for a little over two years. In my overall experience with Online marketing have not come across anyone who is as updated about the PPC business. He is one who would dare to do things differently. I have done a small project with him, keen to work with him again. Alec Stearn, Aragon Advertising
Executive Director