Full Service Digital Creative Agency
We pride ourselves on delivering compelling, digital marketing solutions. Our winning solutions and experiences help many of our clients interact and engage with their customers in the best possible way.
Customers are interacting with brands through social media. If implemented correctly, SMM can bring remarkable success to your business.
Search Engine Optimization is fundamental. Our SEO strategies can grant you a high-ranking placement in search results.
Our services cover all aspects of Google Analytics, from initial setup to training, advanced tracking solutions and custom features.
Our custom Email Marketing services can help you save time and money.
Pay-Per-Click marketing is easy and cost-effective. We know everything about PPC!
Engage with your audience through great, original content.
Local Search Strategy
Maximize your presence on search engine results pages on a local scale.
Maps Search Optimization
Google Maps Optimization is an important part of any successful local marketing strategy.
Link Building & Content
Link building is and will continue to be a tremendously important component of Search Engine Optimization.
Paid Search Advertising
Paid listings on Google AdWords and Microsoft AdCenter can help you reach new customers.
Custom Email Design
Custom email templates that speak to your customers and resonate with your brand.
We use strategy and experience to generate results
Our team specializes in on-page and off-page SEO as well as PPC. We have a proven track record in increasing search engine rankings for our clients. Our strategies are designed to achieve one or more of the following goals:
Call To Action
Inspire the target audience from social networks to visit your website
Engage
Encourage dialogue and coverage from influential people and sites
Inspire
Inspire the target audience to visit your website from social networks
We can help you achieve great results across several key areas including Search Engine Optimization, Social Media Marketing, Email Marketing and Digital Marketing.
We combine creative ideas with our vast experience in search technologies to deliver measurable results for our clients. We can help you build a sustainable, meaningful relationship with your clients by engaging them with your brand using social media promotion. Zach Bradley, D2DMS
IT department
Navdeep takes a very systematic approach to achieving results using Google Ads. I appreciate how thorough he was in setting up tests, monitoring results, and improving our ads over time. Navdeep was a collaborative guide and trusted partner in our pursuit to increase leads and sales. Thank you, Navdeep & Smartadmedia team! Alec Stearn, Aragon Advertising
Executive Director
I have known Navdeep for a little over two years. In my overall experience with Online marketing have not come across anyone who is as updated about the PPC business. He is one who would dare to do things differently. I have done a small project with him, keen to work with him again. Megan Allen, D2 Interactive
Phlebotomist
Navdeep has been managing our Google Ads account for about six months now. He manages ad spend between $25,000 and $40,000 per month. The difference between his results and the results delivered by the agency before him are like night and day. He has volunteered to help at no charge with several other projects including managing some website improvements and reviewing strategy on our video ads. I highly recommend Navdeep. Dustin, The Beaches Treatment
Airframe mechanic
Smartadmedia has done the SEO work for our website https://www.beachesrecovery.com/ and they are also running our Facebook campaign. Neeraj takes care of the Digital Marketing of our Rehab campaign. We are very happy with his work and dedication. I would highly recommend his services to anyone in need of Digital Marketing. Romit, Inaara Designs
Admissions director
"We were truly impressed! Their social media marketing work was excellent too. All the deliverables reached us on time. The marketing produced definitive and solid results. Everything was organized to perfection and delivered very systematically. The team was always on hand to support us in case of emergencies and Navdeep personally saw the project through. His leadership really keeps the team on track and inspires them to give their best. I cannot wait to work with Navdeep on the next expo and of course, on other projects!"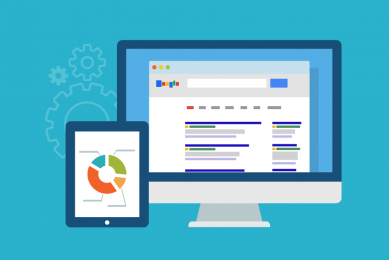 This website achieved Google ranking in four months: Ranks #1-#3 for keyword "Opertray"